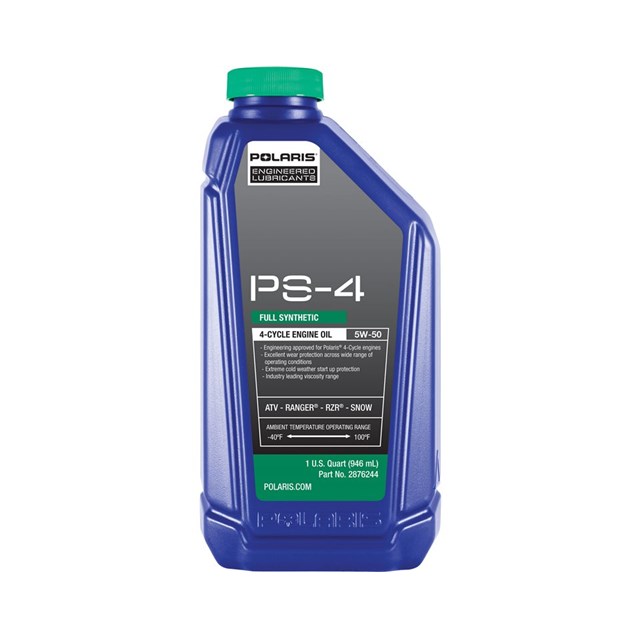 click on image for larger view
Product Description
PS-4 is designed specifically for Polaris® 4-cycle engines and has high film strength and wear protection under extreme loads and temperatures. Exclusive anti-wear additives protect engine parts with extra rust and corrosion protection.
5W-50 viscosity grade recommended for use in ambient temperatures of -40°F to 100°F.
Formerly PS-4 PLUS, same full synthetic, all-season formula.
Engineering approved for Polaris® 4-cycle engines
Maximum engine protection in cold & hot conditions
Industry-leading viscosity range
Extends gear life